My Process
---
My design process is iterative. I take requirements to create clean, functional systems. At each step I revel in the journey from research to wireframes; from mockup to prototype. I love the challenge of incorporating visual style and branding consistently to produce deliverables both the user and the client will celebrate. This means leveraging usability principles and best practices in tandem with business strategy to ideate a design. The next level is refining it through client feedback and user testing, and re-iterating until the end product is both successful and elegant. My tools range from marker and pen to industry standard technologies including Adobe Creative Suite, Sketch and Invision.
User Flows
---
In collaboration with the development team, I map out the steps in the process that will allow the feature to meet product requirements.
Research
---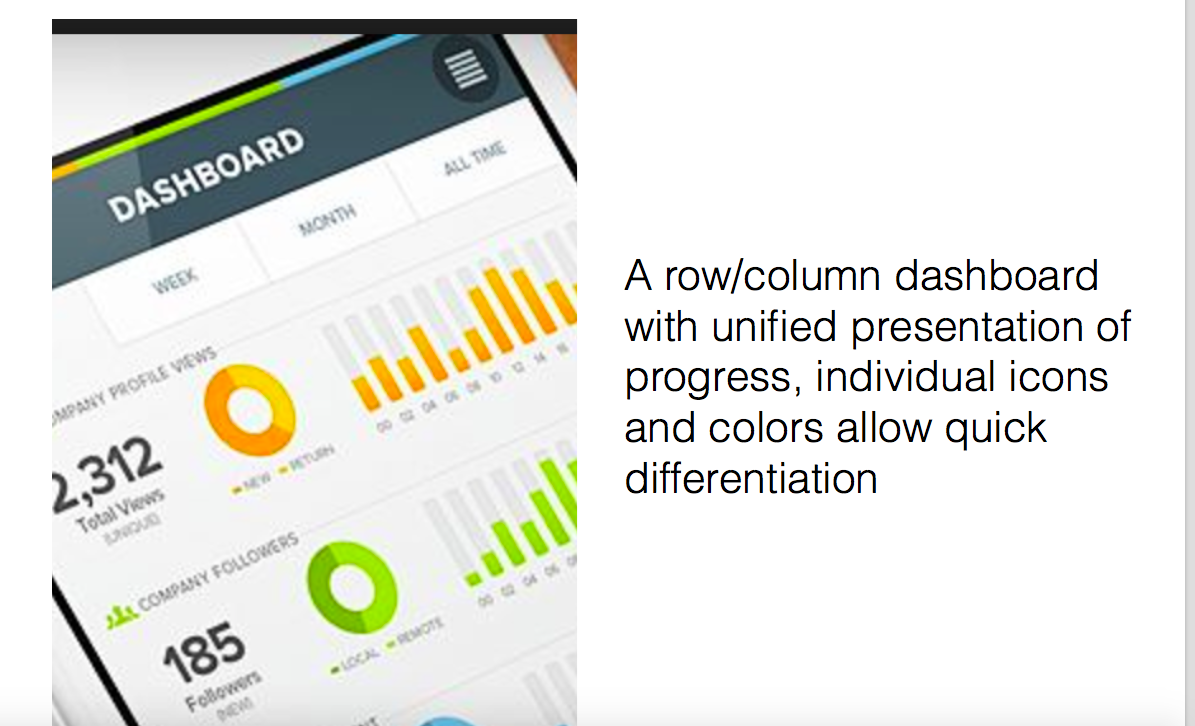 Referencing the product requirements, I research similar applications or approaches for inspiration in tandem with designing user flows.
Wireframe Sketches
---
I generate multiple concepts through quickly sketching out wireframes, using pen paper, scissors and tape. This allows the bones of the idea to be the primary focus. This is often included as a component of brainstorming sessions with members on the product team.
Digital Wireframes
---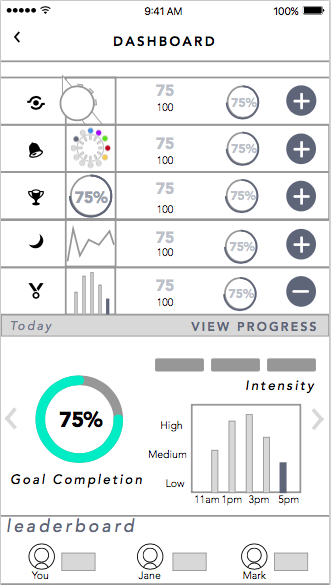 I take the couple most promising concepts and design more accurate wireframes, incorporating feedback to include the best and leave the rest of the attributes from the hand drawn wireframes.
Screen Map Mockup
---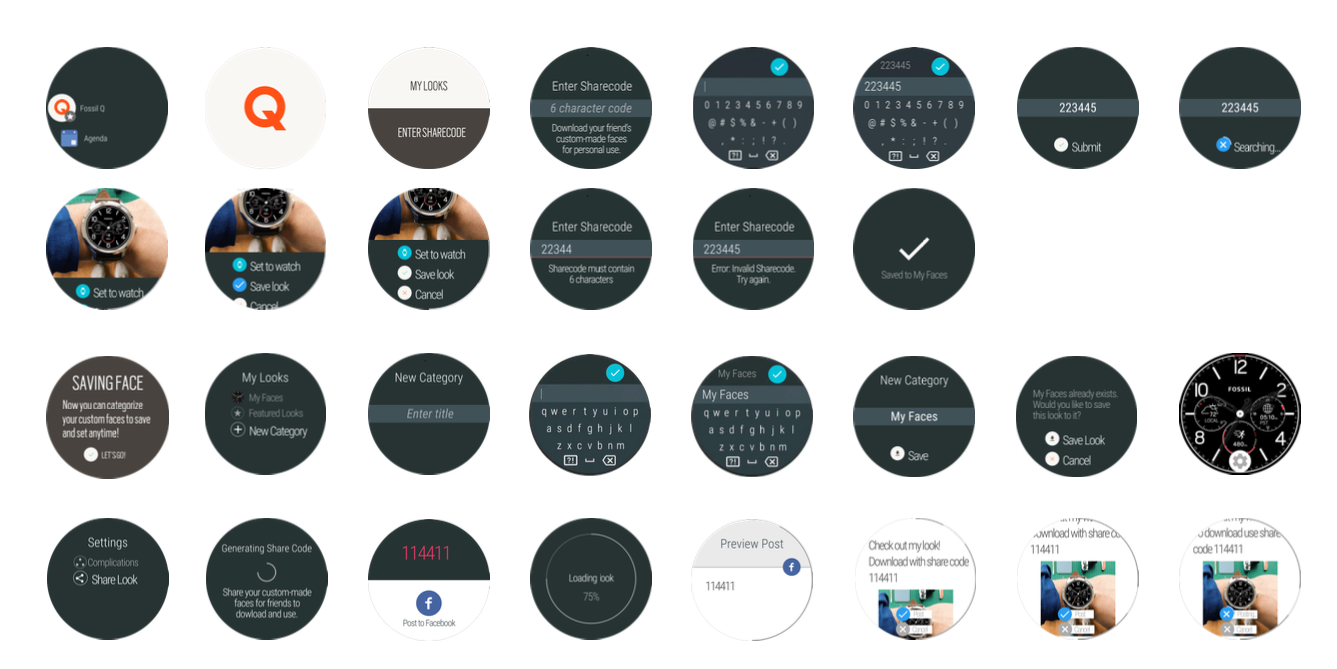 After making hand-drawn wireframes of all screens to be included, I make a rough digital mockup of all screens to map out the entire application.
UX Testing
---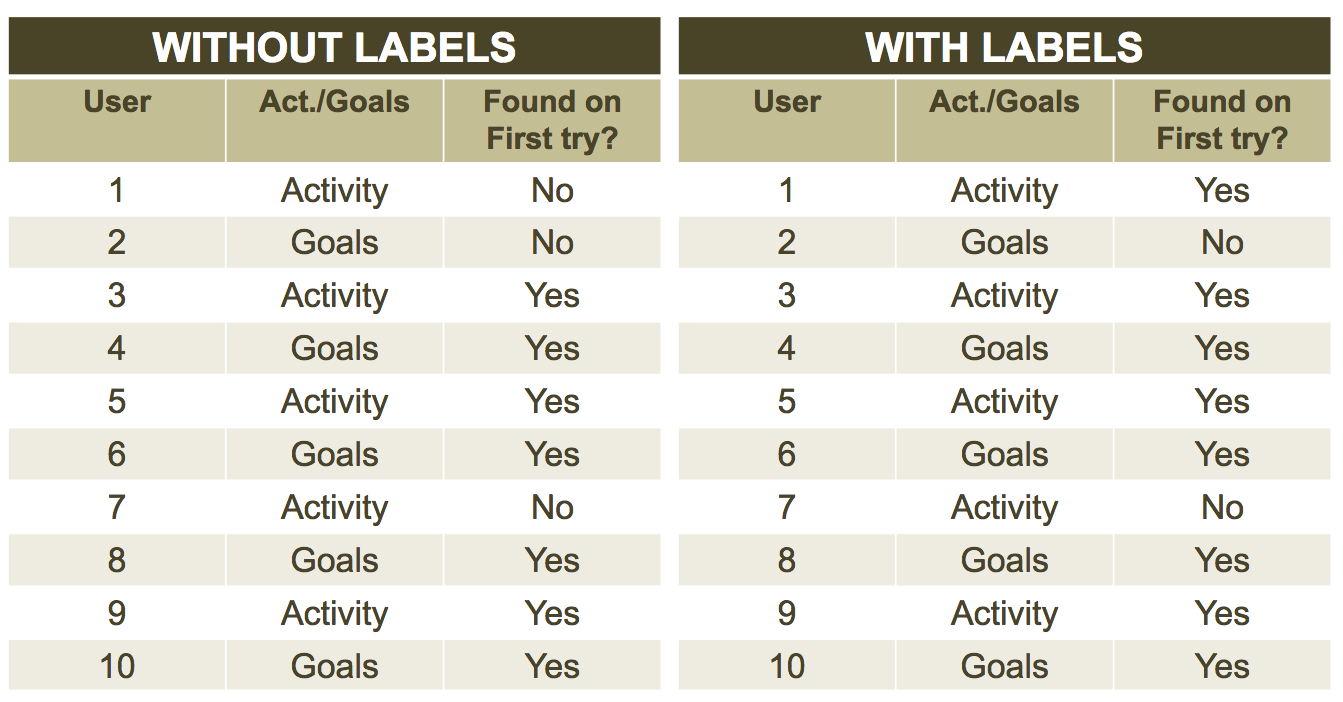 I test the user experience to ensure that it is highly functional for most users. This is an example of test results gathered in an A/B test zeroing in on the efficacy of tabbed navigation labels.
User Interface Design
---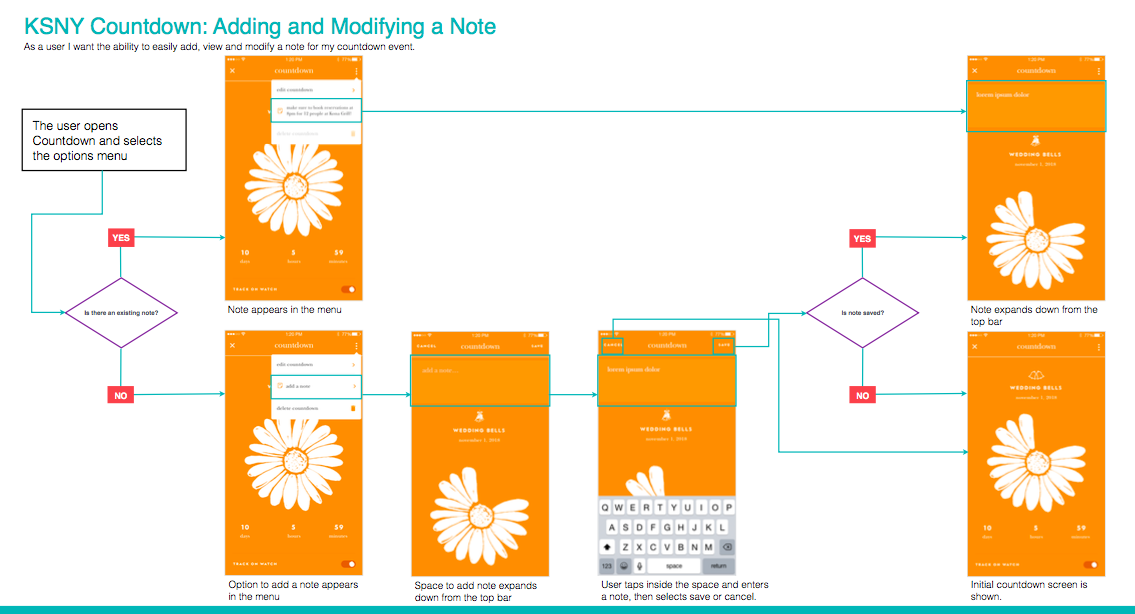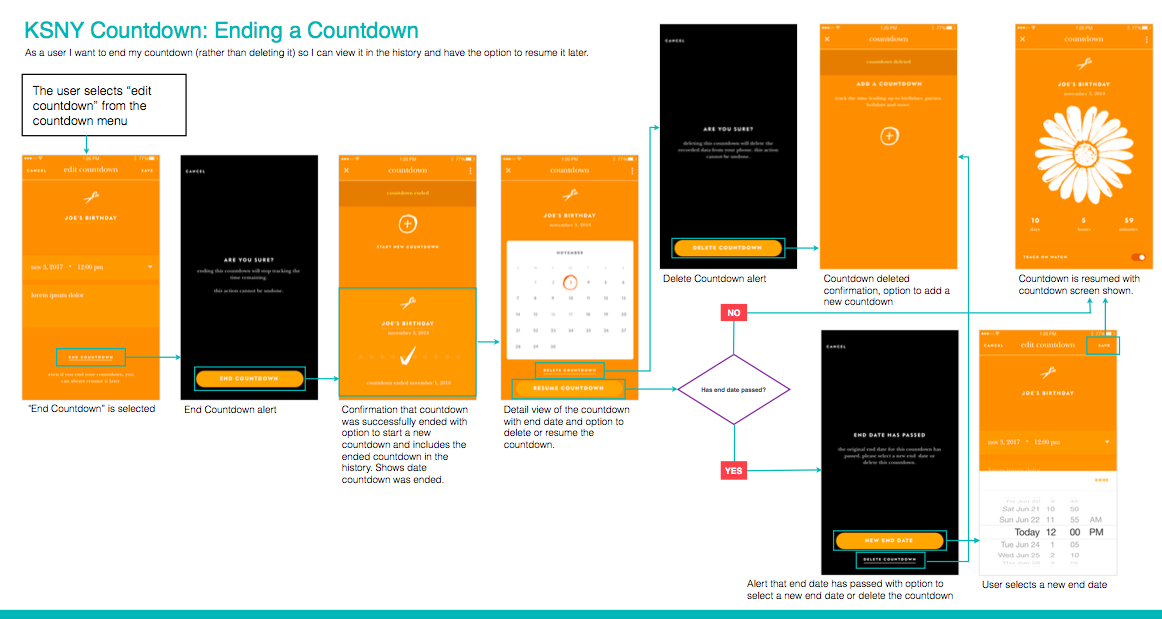 Once I have a solid user experience, I leverage color palette, font families, branded elements and more to create an engaging user interface. I replace the wireframes with high fidelity screens in the flow to maintain an accurate record of the application design.
Realistic Prototype
---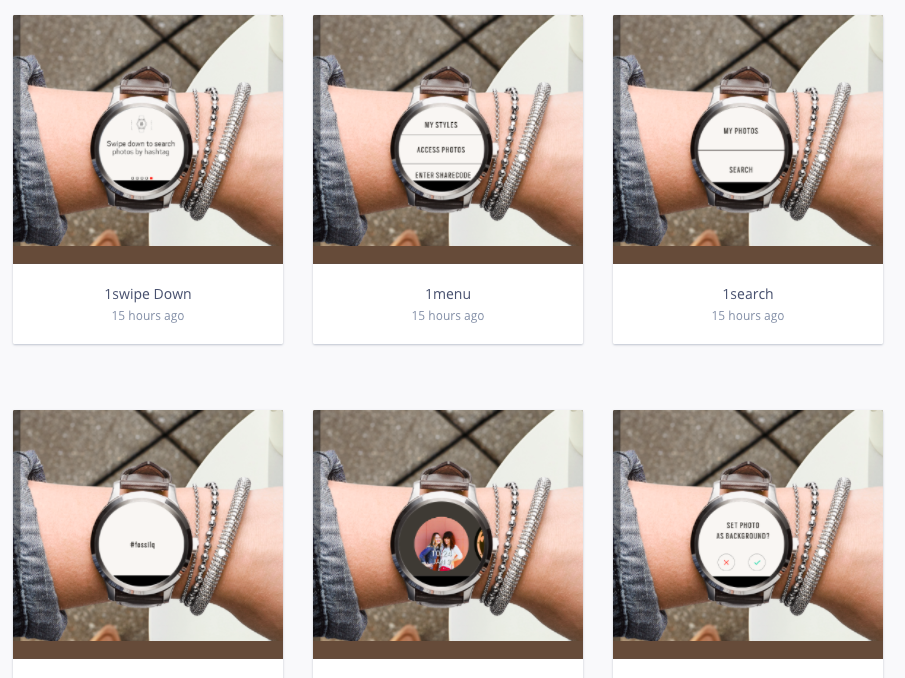 Once I have a proven plan, I create a clickable prototype that becomes tappable in an app simulation on the device. I continue testing and refine elements or adjust processes when needed to create the optimal experience.
Asset Management
---
I work with the development team to deliver all assets needed for the app to function well. This goes beyond the prototype to consider all situations, from the happy path to the furthest of edge cases.
Q/A & User Acceptance Testing
---
Once launched, I ensure the design has been developed accurately and that the quality of the design is reflected throughout each feature, requesting adjustments as necessary. I also communicate with the customer care team to identify and investigate any significant pain points in the user experience to solve.